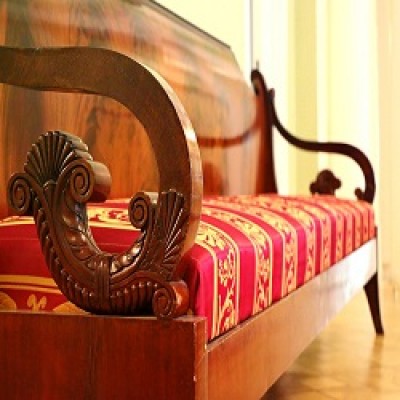 Although we are only in the autumn months of 2018, here at Websters Distinctive Furniture, we believe this is the perfect time to prepare for the brand-new interior designs that 2019 is going to bring us. To help you get prepared with us, here are the top interior design trends to look out for in 2019:
Velvet
Velvet is 'the' material at the moment and with it being available in an array of different colours and applications, it's easy to see why. The applications feature crushed velvet pillows and eye-catching upholstered walls – meaning there are very few places that this material won't fit in inside your home.
Over the past six months, the number of searches for velvet online have increased by 400% and is now the most searched for material online.
Mid-century modern
A large number of interior designs have a sell-by date, but this isn't the case for the mid-century modern trend – it never seems to grow old. There's no denying, the mid-century modernism is everywhere with it being a major inspiration for hotels, restaurants, bars and so much more. Natural woods and 1950s chic fit perfectly together and never seems to go out of style, making it one of the interior design trends to look out for in 2019
Spiced honey
Dulux's colour of the year has been named for 2019, and once again it is a warm, dark colour called spiced honey, although, some interior designers like to call it salted caramel. The warm caramel hue has sandy, woody and inviting tones and is certainly an upgrade you should consider making this winter.
Websters is a family-run, independent furniture business based in Yorkshire. We stock a wide range of furniture, carpets, curtains, blinds and accessories as well as offer interior design and re-upholstery services. For more information about our products or the bespoke work we offer, please get in touch or call us on 01484 712024.