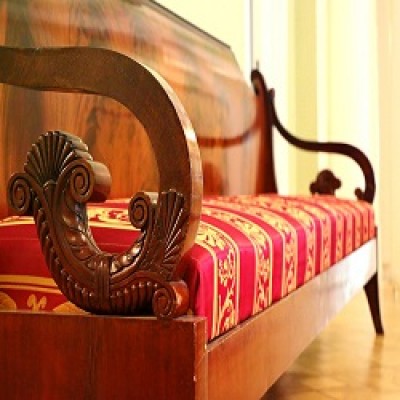 It's December, and December means Christmas! Here are a handful of ideas for your festive décor in your home, without going completely over the top.
Here at Websters Distinctive Furniture, we are getting right into the festive spirit. The trees are up, the wreaths are on the doors and holly is on the walls – we are ready for Christmas and all it has to offer. But are you?
Make white your base colour
Now, we all know that white is one of the most dominating and significant colours when it comes to Christmas time due to certain aspects such as snow, Santa's beard and the trimmings on his suit. This means that choosing white as your primary colour is extremely important, and the fact that the colour makes its Christmas counterpart (red) stand out even more is great.
White walls, fake snow flakes and white fur tree dressing are just a few ways to create a miniature winter wonderland.
Use presents as décor
What's the fun in spending all the time and effort to wrap all your Christmas presents if you're just going to store them in a cupboard until the big day? Decorate your home with presents – line the stairs with them using different wrapping paper to give your home a simple but effective elegant idea.
Go natural
Look no further than nature to take some decorative inspiration. Use fresh evergreen wreaths, boughs and garlands alongside in-season citruses such as limes, oranges and lemons and to give your home a natural, fresh look as well as making it smell heavenly.
If you're looking for brand new furniture just in time for Christmas Day, look no further than here at Websters. We have been providing distinctive furniture to our customers since 1865, so if you're interested in top-quality products provided by experienced professionals, please contact us or call us today on 01484 712024.