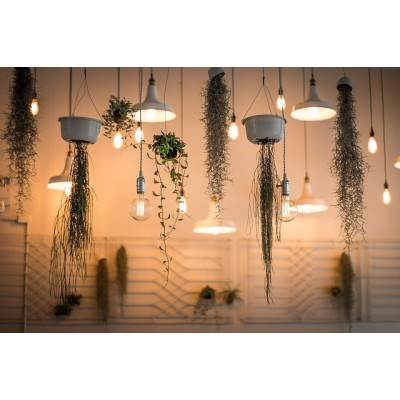 Lighting is one of the most important aspects of your home, and if it isn't, it should be. Bad lighting can not only impact your eyesight, but it can negatively affect you when you're doing work, cooking and taking out day-to-day tasks – bad lighting whilst doing all of these could also be very dangerous. You may not appreciate the lighting in your home, but when it is poor, you certainly can.
So, to reap the benefits of good lighting and to be sure the lighting in your home is perfect, here are a few helpful hints on how to choose the perfect lighting for your home
How to choose the perfect lighting for your home
Safety for your home
On the exterior walls of your home, along the walkways, be sure to light up the way for visitors at your home. Ambient lighting should be applied all around the exterior – too dim lighting is an invitation for intruders, whereas too bright lighting could potentially disturb the neighbours. For a helping hand, follow the security lighting and aesthetics of your neighbours.
Multiple light sources for one space
For rooms such as the kitchen and bedrooms, we suggest you have multiple sources of lighting as it will help you achieve multiple functions in just one space. In the kitchen, haver under counter and cupboard lighting and in bedrooms invest in lamps or bed-side lights.
Remember night lighting for kids
If you have children who are scared of the dark, it is extremely important to have night lighting as it will help them sleep. It will also help you parents navigate through the room in the dark to get to the kids.
Here at Websters Distinctive Furniture, we stock a wide range of different domestic lightings to suit any home and their decor, for more information either visit our showroom in Brighouse, contact us or call a member of the team now on 01484 712024.