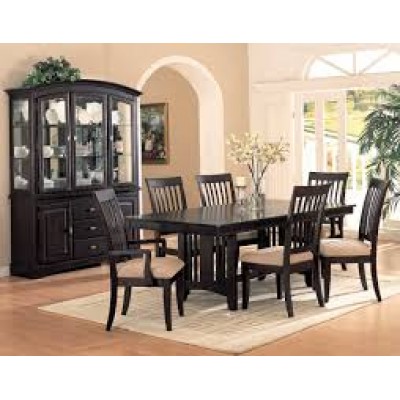 Here at Websters Distinctive Furniture we provide top of the range contemporary furniture and have been in and around the interior design industry for over 150 years. We love to keep up with the latest trends and share the designs and ideas that we love – so if you're looking to give your dining room a makeover for your guests, take note of these fantastic ideas for your dining room.
Add a bright colour pop
Brighten up a dining room which would be rather bland without your colourful injection. Pick one particular bold shade such as yellow, orange, red etc. and then decide how much you want of that colour. Some homeowners choose to subtly add it in the form of artwork or the odd piece of furniture.
Go green
A statement wall is always a great option for your living room, maximise its impact by choosing a deep green hue. Different shades such as emerald, forest green and moss work perfectly with metallic accessories and wooden furniture. Scatter potted plants and other elements of greenery to make an extra impact.
Mix it up
By choosing different coloured dining chairs, you are instantly giving your dining room that little bit more character.
Play with patterns
An easy way to give your dining room a makeover is not to splash the cash on new furniture, artwork or lighting, but to simply decorate a wall with new, patterned wallpaper. Floral designs look fresh and stylish, whilst once again working perfectly with a wooden chair and table set and velvet furniture.
Websters are a bespoke and unique furniture company, with a wide range of dining room, living room and bedroom furniture. If you liked out fantastic ideas for your dining room, find out more about our services and the products we provide, get in contact with us or call us on 01484 712024.