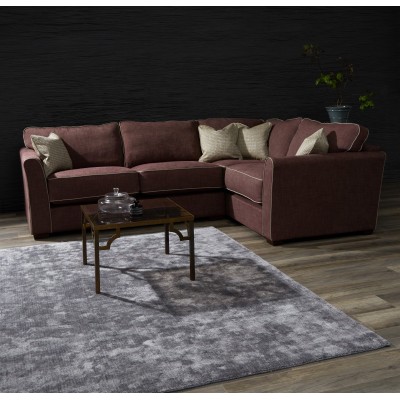 When asked about living room furniture, the first thing that springs to mind is the sofa, but in a close second place is the coffee table, as for a lot of people, the coffee table is the focal point of their room. While coffee tables are quite ubiquitous, there is a wide range of options available to you. Now, to help you whittle your choices down and choose the perfect coffee table, here are a few questions to ask when choosing a coffee table.
Questions to ask when choosing a coffee table
Living room or family room coffee table?
There is a difference between a living room and a family room coffee table, and it's simply that the family coffee table receives more rough use. A more traditional coffee table is there to look the part, and is usually in the form of glass.
Family room coffee tables need to be of a sturdier material, and we recommend you invest in one with storage options such as drawers.
Will it be your centrepiece?
If your coffee table is going to be the centrepiece of your room, this will affect your choice when choosing its:
– Material
– Style
– Size
– Surface finish and colour
Which material do you prefer?
The most obvious material to think of is wood, but you don't have to restrict yourself to wood.
– Materials such as marble or darker wood options such as walnut look great in traditional rooms
– Leather looks great in a variety of rooms and are extremely good to maintain
It's important to take a look at the room that you have and what will look good in that room. Glass and clear acrylic will make a room look bigger.
Websters Distinctive Furniture has a huge range of bedroom furniture that would be a great addition to any home. The Showroom in West Yorkshire showcases some of the most prestigious names in the business. If you'd like to know more about what domestic furniture we stock, call us now on 01484 712024 or contact us!