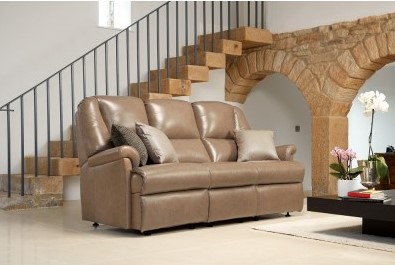 Shopping for a new sofa is confusing and draining to say the least, there are so many different options to choose from, and there are a lot of things you have to consider in terms of yours and your family's needs so here are some benefits of having leather furniture.
Just a few of the options you have are: high or low back? Classic or modern design? Fixed cushions or loose cushions? Now, these are all extremely important questions, but the most frequently asked question in terms of sofa is whether to buy a leather sofa or not. We can't make your mind up for you, but here are a few points that might help with your decision.
Benefits of having leather furniture
Hypoallergenic
People who suffer badly from allergies are usually better with leather sofas rather than fabric ones. This is because leather doesn't harbour pet dander, dust mites or other allergens. Fabric on the other hand is a lot worse for it.
Appearance
A leather sofa can add much needed elegance to any room, much more than a fabric sofa could. Typically, leather sofas are a lot more fashionable and can affect the aesthetic of a room more than their fabric counterpart.
Particularly if you're looking for a contemporary or modern look, the leather sofa is a lot more high-end and appears sleeker.
Maintenance
More benefits of having leather furniture is that leather is very, very easy to clean in comparison to fabric, it only requires a light dusting or rubdown a few times a year. Fabric needs to be regularly vacuumed and cleaned as well as being the more awkward material to clean if you have spilt something.
Also, leather can last for decades, maintaining its great look for years on end if you maintain it properly. Although it doesn't need to be constantly cleaned, you need to be careful it doesn't split or crack.
Websters Distinctive Furniture stocks and sells a wide range of high-quality leather furniture including sofas, chairs and bedroom furniture. If you would like more information about our range of products or the benefits of leather furniture, visit our showroom in Brighouse, get in touch or call us on 01484 712024.