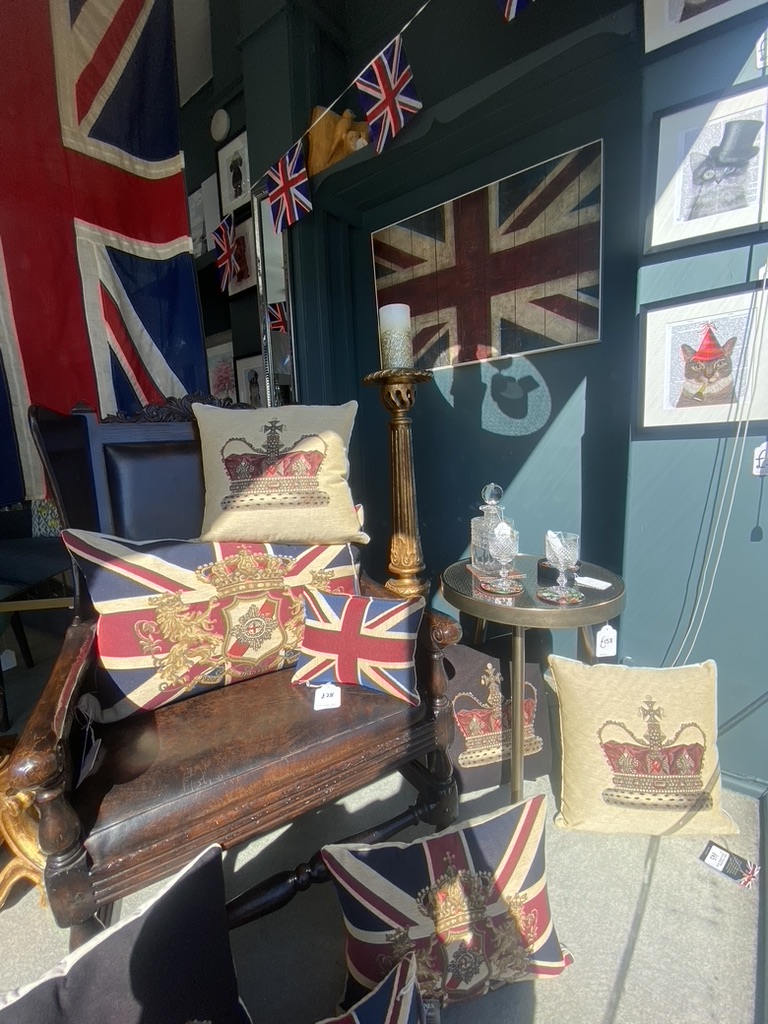 It's April! I hope this finds you well as the warmer weather is finally arriving! We have been busy as usual here at Websters with many of our Winter Sale orders arriving into our warehouse for customers. Paul and Brandon have been very busy on the van ensuring everyone gets their deliveries as soon as possible.
We are gearing up in store for the Coronation of King Charles which is fast approaching, and have set up a Websters "Coronation Window" shown in the photo above! You will find our own "throne", surrounded by the Union Jack and our Limited Edition Coronation cushions.
Meanwhile, we have the Brighouse Artisan Market which is on this Sunday (23rd April) in the town centre, 10am until 4pm. This year promises a lot more stalls, with all the shops in Brighouse invited to have their own stand. We will have our own for the very first time where we will have a wide selection of our Accessories and Giftware on Display. The showroom will also be open, so if you don't have any plans this Sunday get yourselves down to Brighouse and see what is on offer!
Thank you to all our Customers for your continued support!