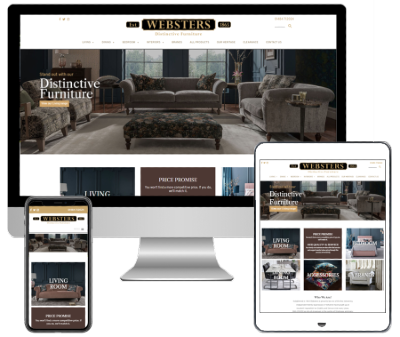 As you may have seen on our social media, our showroom in Brighouse, West Yorkshire has had to close to conform to the government's current COVID-19 guidelines. The closure doesn't mean your home improvement plans have to be put on hold, far from it!
If you're anything like us and live and breathe interior design, we know being in lockdown and unable to browse local furniture shops is frustrating. That's why we'd like to introduce our Remote Shopping Service!
How Does Our Remote Shopping Service Work?
Whilst lockdown is in place our business is in operation albeit virtually. What this means is that there is always one member of staff at the showroom and we are always at the other end of the phone to answer any questions, help with enquiries and to respond to emails.
The staff member who is in the showroom simply needs to be notified by email or phone call (or you can message us on our Facebook Page) that you would like to video chat. Our staff member will then happily arrange to video call you (free from any charge from Websters) either on FaceTime or on another video chat app available on Android phones, such as on Skype, WhatsApp Facebook Messenger or another video chat app of your choice.
Our employee can then helpfully showcase any fabric samples or colour options to you, show you our products, explain the answers to any questions you have and impart their expertise and advice. This makes Websters the ideal online furniture shop! And you? You don't even have to leave your living room! You can enjoy experimenting and seeing what looks go with one another to create a bespoke style of your own! After all, each home is unique!
Benefits of Allowing Websters to Help You With Your Online Furniture Shop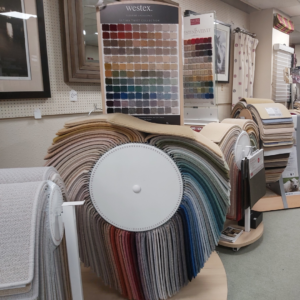 1-to-1 experience – With our showroom closed, our staff are less busy, so they have more time to focus on you and your needs. In fact, it's like having your own personal shopper!
Expertise and your fingertips – Our staff love what they do, and they excel at it so why not take advantage of their interior design knowledge and experience? They'll gladly describe the texture and feel of a given product, as well as provide you with measurements.
No pressure! – Don't like what you see? No problem! You are under no obligation to buy anything or make a commitment, the experience can simply be like browsing or window shopping.
Your pace is the best pace – We understand that everyone shops and browses at different speeds. We're happy for you to take as much time as you need and even contact us for more than one online furniture shop session.
No question is off-limits – Our staff have heard most questions in their extensive experience, so don't be afraid to ask them anything! From what shades and fabrics complement each other to what the latest styles and trends are, ask away!
Our online furniture shop experience is convenient, seamless, swift and simple!


Websters Distinctive Furniture' Online Furniture Shop Awaits You…
As well as our Remote Shopping service, we have also invested a lot into updating our new website recently. Everything from our bedroom furniture collection and living and dining room ranges to our interior accessory selection is available for you to browse at your leisure. Scroll through product images and detailed product descriptions, which include pricing.
Should you wish to place an order during the lockdown period whilst our delivery service is out of action, we assure you will receive your items via our delivery service as a priority as soon as we are up and running again.
If you have any questions, we're only a tap or click away!
Contact us today to arrange your Remote Shopping session!